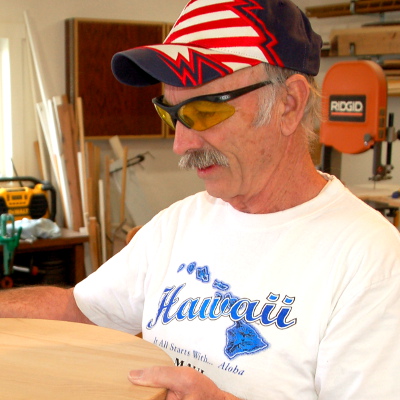 ABOUT ME
I have always enjoyed working with wood, I took wood working classes in school. As I got older I took some classes in wood working and built an entertainment center in my basement. I then built a dry bar to go along with the entertainment center. I finished off my downstairs bathroom and built a linen closet to go in it. A few years ago I built some lazy Susans for my children for Christmas. They all enjoyed them. As I plan to retire in the next year or so I felt the urge to build things out of wood again. So I bought some raw wood and started to make Lazy Susans and recipe holders. I enjoy watching the metamorphous from plain wood to something of beauty and style. My parents taught me that if you're going to do something do it right the first time. So my lazy Susans are handmade. I take the time to make sure they are the best I can build. I won't sell anything if it is not great quality, I use only the best materials available to me. I do my research and I try to keep up with new materials as they come available.
About Our Lazy Susans
All of our lazy susans are handmade from the best hardwoods available. The hardware is made in the USA. All of our woods are hand selected to bring out the best wood design in your lazy susan. Our susans are low profile, which means from the table to the bottom of your lazy susan it is only ¾ inch. They are handcrafted and constructed as one piece.

They are sanded using 4 different grades of sand paper until they are smooth and clean. At this point some are stained while others retain their natural color. Three coats of high quality Polyurethane finish is applied for a long lasting and hard finish. Because of the unique designs of the woods we choose, no two pieces will be the same. You will have the only one in existence.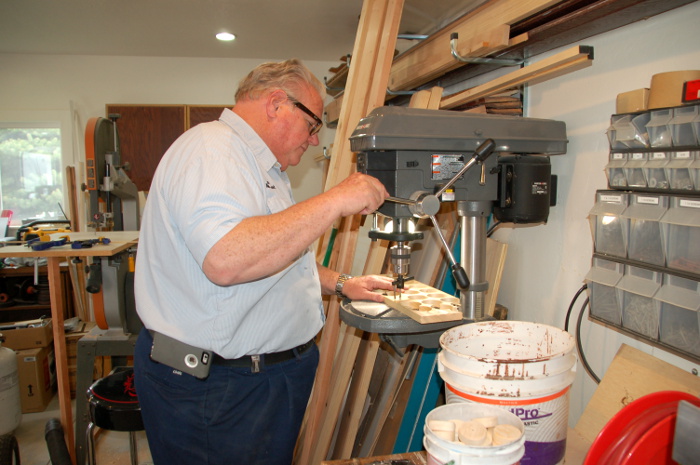 We have 5 colors of stain to choose from and many different woods to choose from. If you need a certain color of stain to be applied, we can custom make that for you.

Our lazy susan sizes are 18", 20", 22", & 24". However we can custom make a different size for you. Our hardware is made in the USA. The rotating components are stamped using corrosion-resistant galvanized steel, the swivel bearing design has a deeper race groove, encapsulating the balls more effectively and allowing them to move more smoothly and with a load capacity of 1000 lbs.

Lazy Susans are great for the center of a table to hold condiments, salt and pepper shakers, napkins, etc., great to put your TV on and they are also great on the kitchen counter.